Kid birthday party activities
Contact us for customized and original kid birthday party activities or search your perfect birthday activity below:
You are looking for original and unique ideas for your children birthday party? We got a tons of them and will be glad to share them with you based on your requirements. Start planning your awesome birthday party in Bangkok. Your child birthday party matters to us!
If you are searching for fun and original kid birthday party activities, you are at the right place. With our large range of activities for birthday party in Bangkok, whether you are looking for artistic activities, birthday games, sport contests, treasure hunts, or virtual reality activities, we got you cover with our 30+ years' experience in birthday party planning in Bangkok and our large panel of kid birthday party activities!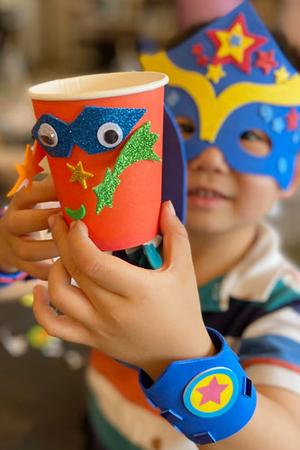 We offer numerous artistic activities such as cooking class, face painting, glitter art, hat making, henna tattoo, mask making, sand art and a large panel of original plastic art activities. go for a fun kid cooking birthday party or contact us to discuss your requirements for your kid birthday party activities.
Original, customized and fun games! That is what we propose for your kid birthday party entertainment. If you are searching for games ideas for kid birthday party, our birthday planner team will be glad to advice the best games for birthday parties, based on your requirements and ideas. Our kids games for birthday party are fun, engaging and will make the glory of your kid celebration. We offer innovative Children birthday party games that you would not find anywhere else. Contact us now to arrange some original games for birthday party from our large range of kid birthday party activities!
When I was a child myself, all my birthday parties were marked by a new birthday party treasure hunt, designed by my own parents. I remember they were spending days arranging the perfect birthday treasure hunt. It was great entertainment, teamwork and all my friends loved my parent's treasure hunts! Kid Birthday party treasure hunt is one of the best way to pass a engaging and entertaining day with buddies, but it is very hard, challenging and time consuming to organize the perfect Kid Birthday treasure hunt.
Therefore, we offer to arrange your own Treasure hunt for kid birthday either at your own location or at a different venue of your choice. Additionally, we already designed the perfect Treasure hunt kid birthday party, called ''Amazing Adventure – children trail'' where the kids have to gather some hints to get to specific local locations in Bangkok where fun, sport, cultural and intellectual activities will be there during this fun Treasure hunt kid birthday party.
Share your Treasure hunt birthday ideas so we can make them come to life!
Your kid is requesting for birthday party video games and you would like to give him the birthday party he will remember for his whole life? Virtual reality is increasingly part of our life and would be a perfect option if you are looking for an innovative and modern way to spend your kid celebration.
Virtual reality birthday party is a new way to pass a fun day with friends while uncovering a whole new universe. You are asking yourself ''where can I find virtual reality birthday party near me''? no questions anymore: contact us with your Virtual reality birthday party ideas so we can suggest the best options based on your ideas.
We offer our own virtual reality headsets, without any computer or bulky cable required and with the best resolution in the market. The setup last less than 1 minute, and we also offer our fun animation team to make your VR birthday party perfect, based on your virtual reality birthday party ideas.
Contact us now to bring your birthday ideas to life!
Your children's birthday party is important to us. With our Thai & international team of event planner and animators, we got tons of original ideas to share with you to make your kids' birthday party memorable for their whole life. Whether you are looking for artistic , sport, adventure or creative activities, we got you cover for your special day. Moreover, we provide decorations, venues, inflatables, costumes, shows and much more for your kids' birthday party in Bangkok. Or get into the future with our innovative virtual reality based birthday parties!