Art activities for kids birthday
Contact us for customized and original birthday artistic activities or search your perfect birthday activities below:
Art activities for kids birthday
We offer a large panel of artistic activities such as cooking class, face painting, sand art, glitter art, hat making, henna tattoo, mask creation, and numerous original plastic art activities.
Benefit of art activities
Looking for playful and engaging activities for your kid birthday party in Bangkok? We got you cover with a multitude of original art activities for kids birthday to entertain your little guests during this special day. Moreover, our art creation are great souvenir to keep or personal gift the kids can offer to their parents. We can conduct these art activities at one of our indoor or outdoor venue or we can make it happen directly at your own place if the space allows it.
Best art activities for kids birthday
We made a non-exhaustive list of the best seller art activities for kids birthday we are offering. However, as our strength is customization, please let us know your ideas that we can make them come to life!
Which girl doesn't like nail art? This workshop can be arranged 2 different ways. We can offer a nail art teaching session with our professional nail artist. Or, we can simply arrange a stand of nail art where the little girls will come to get the nail painting to the design of their choice: Nail art activities for kids birthday are great animation to add for your girl birthday party in Bangkok.
Would you like to involve your kids in a art & CSR activity? We are cleaning the environment of plastic waste and use them to arrange our plastic art activities for kids birthday. Kids have to use their creativity to come up with the best idea and the best design, recycling the plastic items, to give them a new life as decorative or useful colorful master peace!
Sand art is beautiful, and kids love to play with sand. We got numerous way of making creation with sand, either in transparent bottle, as sand painting and many more. Contact us to discuss the different sand art option for your kid birthday party in Bangkok.
Little girls like to make up but all kids love the face painting! Let our professional face painting artist decorate your little peas' faces with awesome designs to add a fun touch to your art activities for kids birthday party. Our professional face painter can also teach the kids how to paint of each other to make your birthday party even more interactive.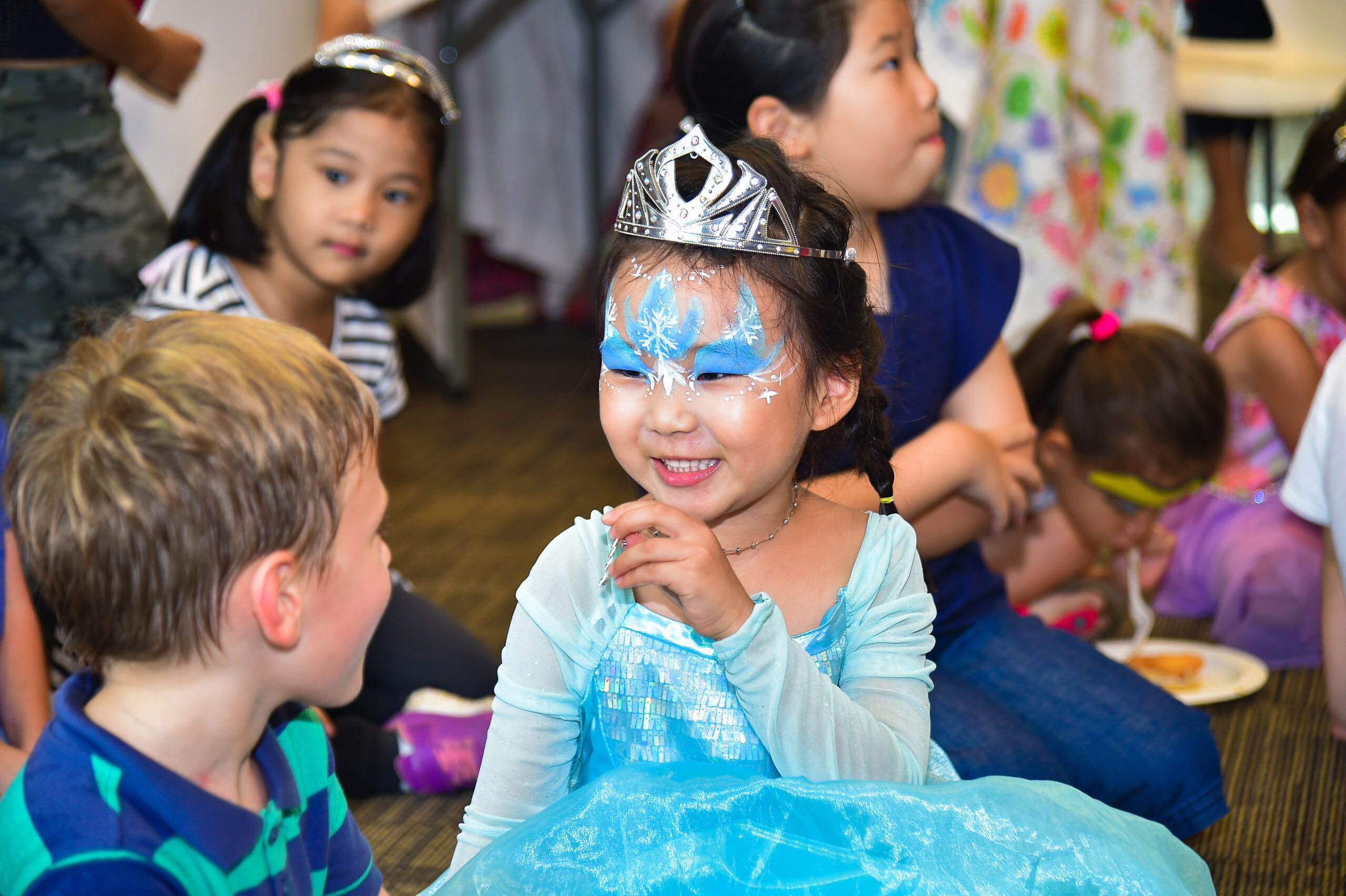 Real tattoos are definitely not for kids. But kids want to feel like grown up and love tattoos. That is why we offer our glitter tattoo workshop where or they can even learn how to do glitter tattoo, under her supervision, during this art activities for kids birthday.
Henna tattoos are not real tattoos but definitely look like them and last quite long on the skin. These Henna tattoo are especially requested for Indian kid birthday and our henna tattoo artist know what he is doing!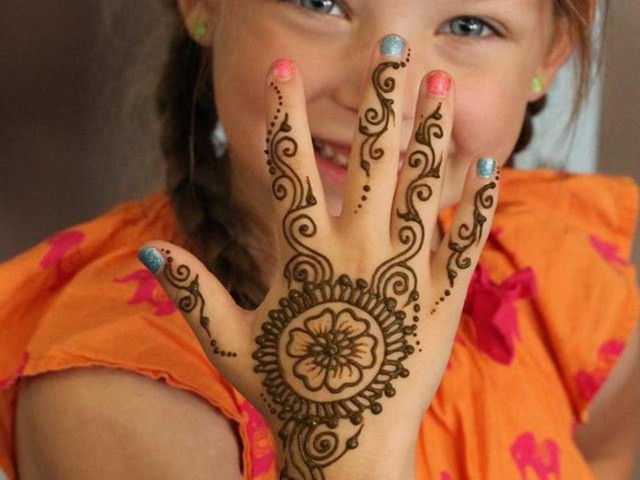 Kids love masks, kids love making new creations. Our mask creation workshop can be arranged at one of our outdoor or indoor venue or directly at your house if the space is big enough. Design beautiful masks under the supervision of our professional artist to keep them as souvenir of the kid birthday party in Bangkok.
One of our best seller art activities for kids birthday: we offer fun and playful cooking classes for kids, in our birthday party venue, ''Bangkok Secret Garden'' with all the equipment, ingredient, facilities and everything one might need to have a successful cooking time. We focus on the safety of the kids and take the necessary safety measure to operate safely.
This is good way to spend a fun day with the kids, parent can get involved during the event and it could be a great motivation activity for the kids to enjoy cooking and maybe help you out at home with enthusiasm. We can also insert this cooking call in one of our amazing race for kid birthday parties in Bangkok, where the kids will be given greater responsibility by allocating a budget to each team to buy the ingredients at the local market, before starting the cooking class for kids birthday party.
Contact us now to bring your birthday ideas to life!
Your children's birthday party is important to us. With our Thai & international team of event planner and animators, we got tons of original ideas to share with you to make your kids' birthday party memorable for their whole life. Whether you are looking for artistic , sport, adventure or creative activities, we got you cover for your special day. Moreover, we provide decorations, venues, inflatables, costumes, shows and much more for your kids' birthday party in Bangkok. Or get into the future with our innovative virtual reality based birthday parties!
You are looking for original and unique ideas for your children birthday party? We got a tons of them and will be glad to share them with you based on your requirements. Start planning your awesome birthday party in Bangkok. Your child birthday party matters to us!