Contact us for customized and original birthday fun sport contests and tournament or search your perfect birthday sport contest below:
Kids birthday fun sport contests
Kids have a lot of energy and love sport. Each kid is different and developed a passion for a specific sport. Organizing and managing a sport contest for 30 kids is not as easy as it might seems and requires a smooth logistics. You can trust your birthday planner in putting together an engaging and fun sport contest for your kid birthday party in Bangkok. Let us know your kid's favorite sport and your requirements in order to discuss the best options for your birthday sport tournament in Bangkok.
Kids love Badminton, and there are numerous Badminton venues in Bangkok which we partnered with to offer you different location and infrastructure options. Badminton should ideally be played indoor as the badminton shuttlecock is very light weighted and sensitive to wind. However, if you plan a chill badminton activity in your garden, we got the badminton nets, racquets, and equipment available for rental in Bangkok.
Football is one of the most mediatized sport worldwide and most people are team or players supporter. Why not organizing a fun football contest, with the proper decoration and our amazing animation team to set the mood?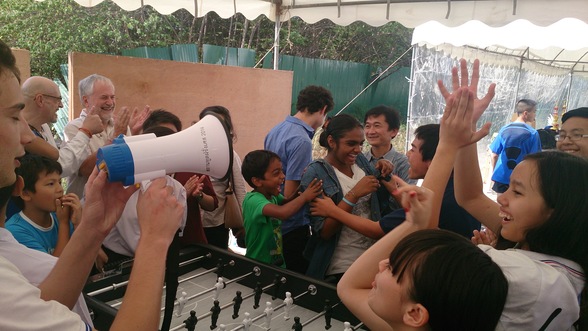 Foosball table is a very famous sport in Europe, that allies team cohesion, reflexes, technics, dexterity, benchmarks and great fun! However, it is very difficult to find quality foosball tables in Thailand. We posses our own foosball factory, designing and producing European style foosball tables, with ''Gerflex'' playing surface, telescopic bars, stainless steel metal players, full wood legs, based on the European foosball tables standards.
Since we own our foosball table, we can offer foosball table rentals in Bangkok for your kid birthday party or any fun event you want to organize. We can also organize a foosball table contest, and take care of all the animations, scores, rules, decorations, and so on to kick the perfect birthday party foosball contest. Alternatively, we also offer foosball tables for sale through our ''Thailand foosball'' website.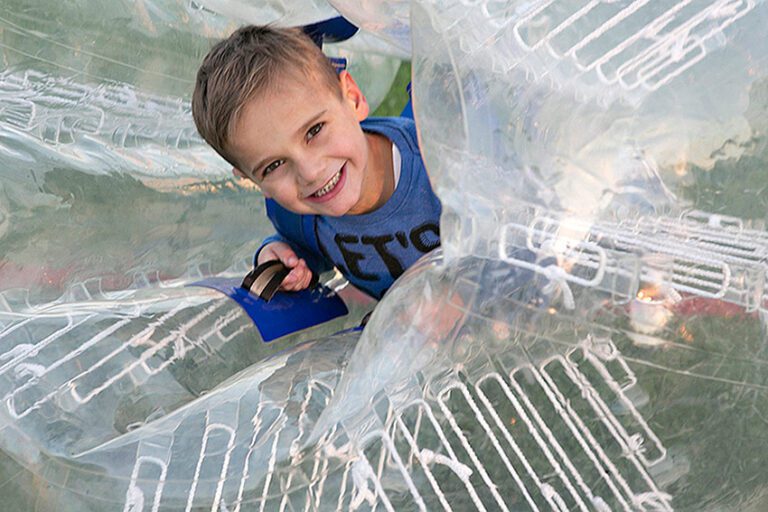 Want to add a fun and original twist to the standard football tournament? Try our bubble football contest for your kids' birthday party in Bangkok. This bubble football activities is conducted in one of our partner sport center, located in Bangkok center.
Petanque comes from France but is very famous in Thailand, even compulsory sport at school since the Queen of Thailand found herself found of this sport and brought the petanque culture back to the kingdom with her. Petanque is widely played in Thailand countryside, but this is difficult to find real boulodromes in Bangkok, given the tight space available. No need to worry, we got our own petanque field at our venue ''Bangkok Secret Garden'' and we love to organize petanque contest for our kids and clients.
Looking for an indoor sport contest and you kid favorite sport is Ping pong? We provide the venues, the equipment, the animation, the referees and much more during our ping pong contests in Bangkok. Contact us now for details!
We just listed above the most popular sport contest our clients are repeatedly asking for. But all kids are different and yours might have a favorite sport not listed above? No worries, we also offer customized sport contest, such as ice-hockey, handball, baseball, rugby, basketball and much more.
We also offer multi-sport contest, through our mini-Olympic games organization service.
Contact us now to bring your birthday ideas to life!
Your children's birthday party is important to us. With our Thai & international team of event planner and animators, we got tons of original ideas to share with you to make your kids' birthday party memorable for their whole life. Whether you are looking for artistic , sport, adventure or creative activities, we got you cover for your special day. Moreover, we provide decorations, venues, inflatables, costumes, shows and much more for your kids' birthday party in Bangkok. Or get into the future with our innovative virtual reality based birthday parties!
You are looking for original and unique ideas for your children birthday party? We got a tons of them and will be glad to share them with you based on your requirements. Start planning your awesome birthday party in Bangkok. Your child birthday party matters to us!