Enjoy and celebrate your child's next birthday at kid's birthday party Bangkok by organizing a cooking class for kids birthday, where kids get to use and mix various ingredients for making their own birthday cake, prepare a delicious dish like pizza which can be served with other snacks and drinks. Cooking class for kids birthday where different dishes can be prepared by kids and keeping them entertained throughout the event, while you sit back and enjoy your drinks.
 Kids birthday party Bangkok will provide you with all the cool equipment with all the latest cooking gear and celebrate your child's birthday in the most memorable way that will create a unique culinary experience for all of the guests and your little chefs will depart home with dirty aprons and bellies full of delicious own made foods. All the ingredients and the set-up will be decorated to the liking children's imaginations, which will motivate them to participate with enthusiasm. 
Cooking class through a treasure hunt
This is a total fun and challenging way of interaction between the kids and parents, scavenger hunting and cooking involves children to find clues and hunt for ingredients as that will be scattered throughout the venue. This delighted activity will most certainly be the best adventure for your kids and challenge them to use the wits to solve the problem and succeed in their objectives. 
Cooking class for kids' birthdays will inspire your kids to enjoy and explore hands-on cooking and bond with their friends, while discovering the beauty of cooking and uncovering the secrets during the scavenger hunt.  
Thai food cooking class for kids birthdays
Thai food cooking class for kids' birthdays offers a unique opportunity for kids to get familiar  with thai most popular and delicious dishes and kids will be able to make anything like pancakes, cakes or tasty dishes that kids and adults can both enjoy. All of our professionals will assist kids in teaching them the latest trend of Thai tradition Cooking class for kids birthday, which is a perfect opportunity for kids to get familiar with Thai culinair that goes best with proper meals. Kid's birthday party Bangkok like providing an atmosphere full of creativity and presentation techniques to recognize a potential master chef junior with all fun and amusement included, off course.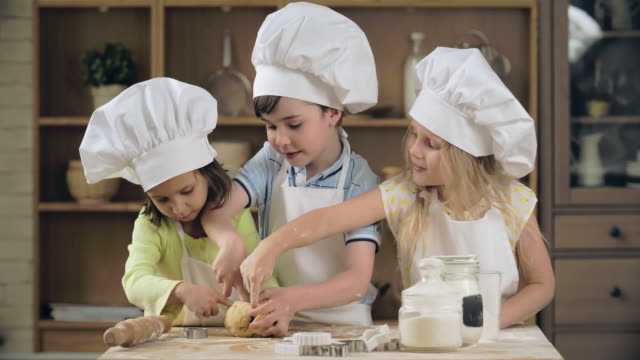 Cake making for kids birthdays
Cooking class for kids' birthdays can be taught with great passion to make and prepare whatever someone desire's. Children will be guided through the process of making chocolate, vanilla, caramel or strawberry cakes that they can enjoy later on. Freshly made cake for the birthday party that will go along with all the various drinks and the kids would get to make their cake in different shapes and decorations. Nothing is impossible, there will be many choices of cakes to be made and with a lot and extra of everything to make the cake look mouth watering at cooking class for kids birthday. 
Best cooking class in Bangkok
All the best cooking classes in Bangkok offer many activities to entertain the guests and learn new skills during the cooking classes, parents and kids will be guided and will be provided with freshly ingredients to make whatever dish they like. Kid's birthday party Bangkok will offer you a unique opportunity to try out some of the best dishes and get to learn to do it next by yourself, use your creativity to perfect the dish and add some extra flavours into the dish that will delight everyone at the party. 
Contact us now to bring your birthday ideas to life!
Your children's birthday party is important to us. With our Thai & international team of event planner and animators, we got tons of original ideas to share with you to make your kids' birthday party memorable for their whole life. Whether you are looking for artistic , sport, adventure or creative activities, we got you cover for your special day. Moreover, we provide decorations, venues, inflatables, costumes, shows and much more for your kids' birthday party in Bangkok. Or get into the future with our innovative virtual reality based birthday parties!
You are looking for original and unique ideas for your children birthday party? We got a tons of them and will be glad to share them with you based on your requirements. Start planning your awesome birthday party in Bangkok. Your child birthday party matters to us!