Birthday parties are memorable occasions and to make your kids birthday party extraordinary, full of joy and amusement, face painting for kids birthday party delivers amazing skills of art design work on kids. Face painting for kids birthday party basically fills every child's desire to be a fairy, butterfly, rabbit or with a pirate look and to live out their fantasy which adds amazing features to your children's party. One of our spectacular art workers will bring out the joyful expression full of cuteness and happiness on every child's face during the ace painting for kids birthday party who have provided their services in numerous top events. 
Furthermore they possess fantastic flair for new face art design for face painting for kids birthday party. Our art professionals love to paint amazing designs that are sure to impress every age group for both boys and girls, water paint which is water based and gentle on skin and offers an excellent coverage and vivid colours.
What is face painting in Bangkok?
Face painting Bangkok is one of our most amazing princesses/princes or other incredible fairytale theme concepts that comes with one of these amazing packages such as face painting, glitter art or henna art. This special add on option can make your face painting for kids birthday party, Disney princess theme or any other theme even more a magical event and consider this to be the best option out of many that have to offer for the best birthday party for your kid. 
The whole idea of choosing a face painting for kids birthday party theme is to delight you and your kid with that colorful and creatively painted faces at the party and you will love the idea  of combining art with creativity that entertains everyone during the party.
Face painting for kids birthday party
When you are selecting a birthday party theme face painting for kids birthday party will create an atmosphere full of fun and excitement. Our professionals have the skills and experience to face paint on kids within minutes so that they can go back to their party, yet magical that kids will absolutely love and will give you and everyone the opportunity to capture the moment with your camera. 
Kids birthday party Bangkok will offer you many deluxe options whether it venues, delicious food and drinks or other requirements that you might have for the party. We are able to provide you with our excellent services for an intimate family, relatives, friends gathering or for a whole team, our professional face artists and staff members are here for you for any occasion and our booking is easy and quick.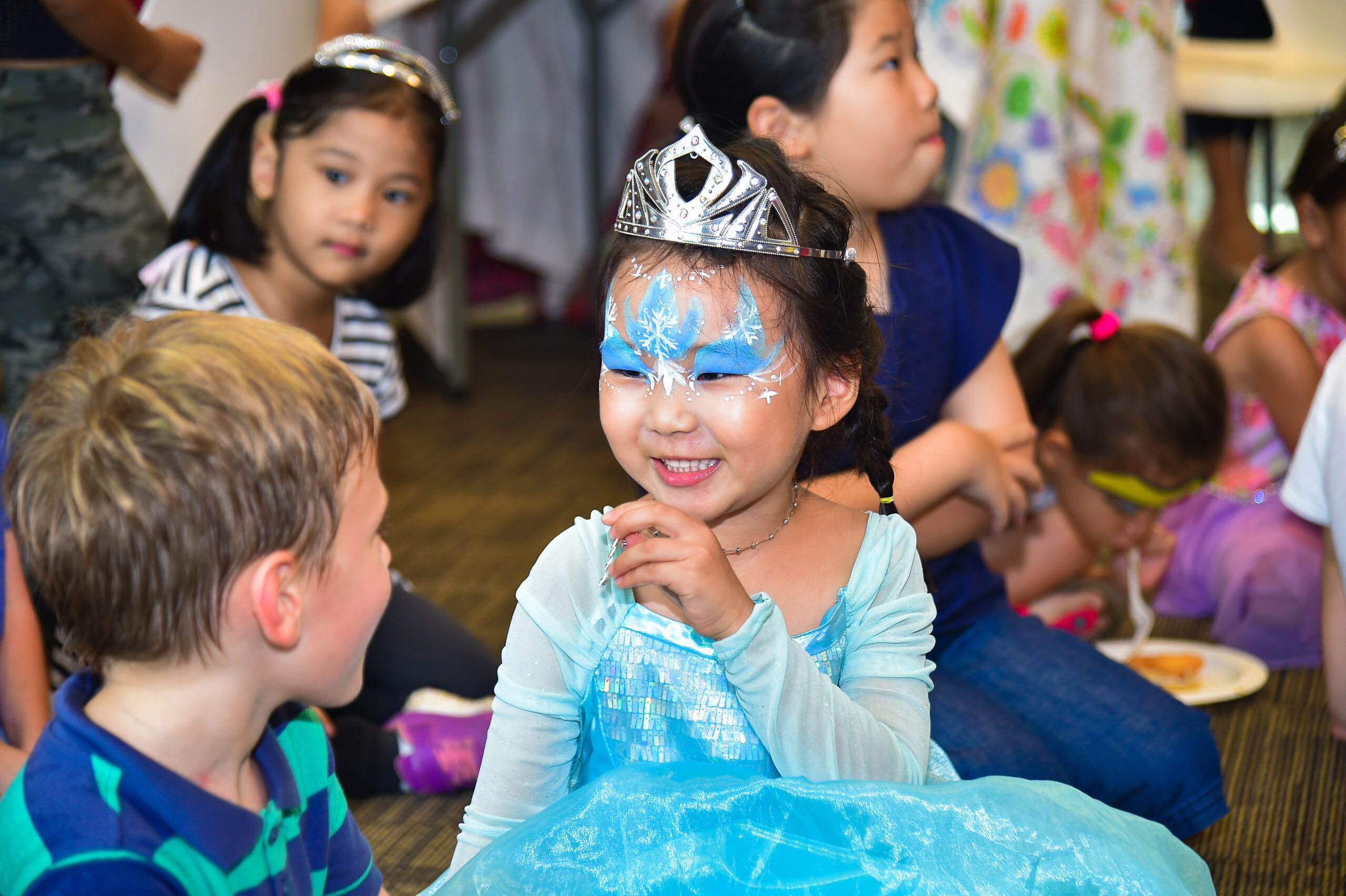 Best face painting for kids birthdays in Bangkok
By providing a dazzling face art design we will turn children into scary monsters, gorgeous princesses/princes, loopy lions, roaring tigers, superheroes and more extraordinary mythical legends. We have something in store for every child with unique art that will set them apart during the birthday party and we will decorate the venue according to face painting for kids birthday party to match the theme. 
Face painting for kids birthday party will also encourage every kid to engage in their imaginations and express their imaginations and it is also our main objective to connect young and old successfully so that they may mingle with everyone. Best face painting for kids birthdays in Bangkok will also give the opportunity to experience art design in person, Kid birthday party will assist you and book your next event.  
Contact us now to bring your birthday ideas to life!
Your children's birthday party is important to us. With our Thai & international team of event planner and animators, we got tons of original ideas to share with you to make your kids' birthday party memorable for their whole life. Whether you are looking for artistic , sport, adventure or creative activities, we got you cover for your special day. Moreover, we provide decorations, venues, inflatables, costumes, shows and much more for your kids' birthday party in Bangkok. Or get into the future with our innovative virtual reality based birthday parties!
You are looking for original and unique ideas for your children birthday party? We got a tons of them and will be glad to share them with you based on your requirements. Start planning your awesome birthday party in Bangkok. Your child birthday party matters to us!