Food catering for kids' birthdays in Bangkok is one of the tastiest and most delicious foods they will be looking forward to.  Children's craving for them at a very young age comes almost every second. Especially for birthdays to make sure children and kids in the party enjoy a wonderful time, we often think about them as well. To make sure the guests and kids enjoy them, we call up caterers for help and manage them  for Food catering for kids' birthday in Bangkok since there will be a lot of people coming. It will be difficult for one person to cook for a huge number of guests for the kids birthday.
Bkk kids' birthdays are here to provide the Food catering for kids' birthday in Bangkok. The best delicious food with multi-cuisine, providing you with the expert and professional chef in Bangkok. Thai, Italian, French and even more, you name it, we will provide you according to needs and requirements.
We have a menu for kids birthday and if you don't see what you are looking for, don't worry we can add them which you want to our menu as well and prepare just for you. Our kids menu is appealing and attractive for kids of all the ages and grown ups as well. We are a one stop shop that offers kids birthday party decoration, customers, and much more exciting things for food catering for kids' birthdays in Bangkok.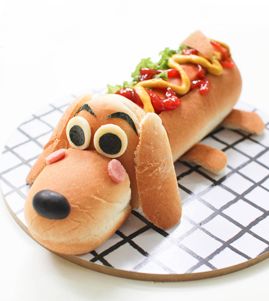 Customized food for kids birthday party
Customized foods for kids' birthday party is the coolest thing you could find for Food catering for kids' birthdays in Bangkok. Every kid at the birthday party would love to see the innovative and colorful foods kept on the table. They love to focus on them which attract and draw their attention. That is what BKK kids' birthdays do. 
Food catering for kids' birthdays in Bangkok. We make sure they have the best time with delicious, customized main course, desserts and drinks served on the table. We customize them based on your requirements and needs and if you don't have an idea, we have plenty of cool ideas and we will assist you with our wonderful work. We customize them based on theme, if you have a birthday with a theme, then we customize the food based on theme for food catering for kids' birthday in Bangkok.
Make your own food for your birthday party
Make you own food for your birthday party. Why not cook for your beloved kids birthday when you have the passion and interest. It would be really special for the kids to see you cooking for the birthday, it would make their day even more exciting and happy. So where do I learn this? Yes, you have come to the right place.
At bkk kids birthday, we offer the best cooking class and in no time changing you to be the real chef in Bangkok. Thai, Italian, French , multi-cuisine whatever you need to learn just come to our Secret Garden, we have for cooking classes and dining events, or we could come and give you individual focused cooking class as well for kids' birthday in Bangkok. 
We provide cooking class for all age groups starting from kids to adults as well. For kids we will teach them the basics like snacks, cookies, cakes to advance as well. Also adults get to enjoy the basics to advance classes as well.
Best Food catering for kids birthday in Bangkok
There are a lot of food caterers in Bangkok ? But which one is good. As a leading and best cook and chefs in Bangkok bkk kids birthday offers you the best food catering in Bangkok. We organize many events and birthday parties and our customers have enjoyed and are satisfied with it.
We cater for kids' birthday in Bangkok. We have professional chefs who can make you crave even more and more. It's the magic, we showcase in our foods which kids love for birthday parties. We also have our own dining venue which you can rent , The Secret Garden which has shady trees and branches the perfect brunch you can enjoy on a peaceful Sunday with your kids and also celebrate your kids birthday.
Contact us now to bring your birthday ideas to life!
Your children's birthday party is important to us. With our Thai & international team of event planner and animators, we got tons of original ideas to share with you to make your kids' birthday party memorable for their whole life. Whether you are looking for artistic , sport, adventure or creative activities, we got you cover for your special day. Moreover, we provide decorations, venues, inflatables, costumes, shows and much more for your kids' birthday party in Bangkok. Or get into the future with our innovative virtual reality based birthday parties!
You are looking for original and unique ideas for your children birthday party? We got a tons of them and will be glad to share them with you based on your requirements. Start planning your awesome birthday party in Bangkok. Your child birthday party matters to us!