Parks for kids birthday parties are a great place to host a kid's birthday party with one of our party concept. Kids just love the outdoors to go wild and crazy, which means you are free to entertain yourself. So let the kids enjoy and tire themselves out, while you sit back and talk with other parents and enjoy delicious served foods and drinks. 
Finding the right parks for kids birthday parties means a long list of requirements! They in general offer a range of things you'll need for the big day- from on-site restrooms, fenced areas, loads of play equipment, to nearby cafes plus benches and tables for treats and for the big moment – the cake cutting!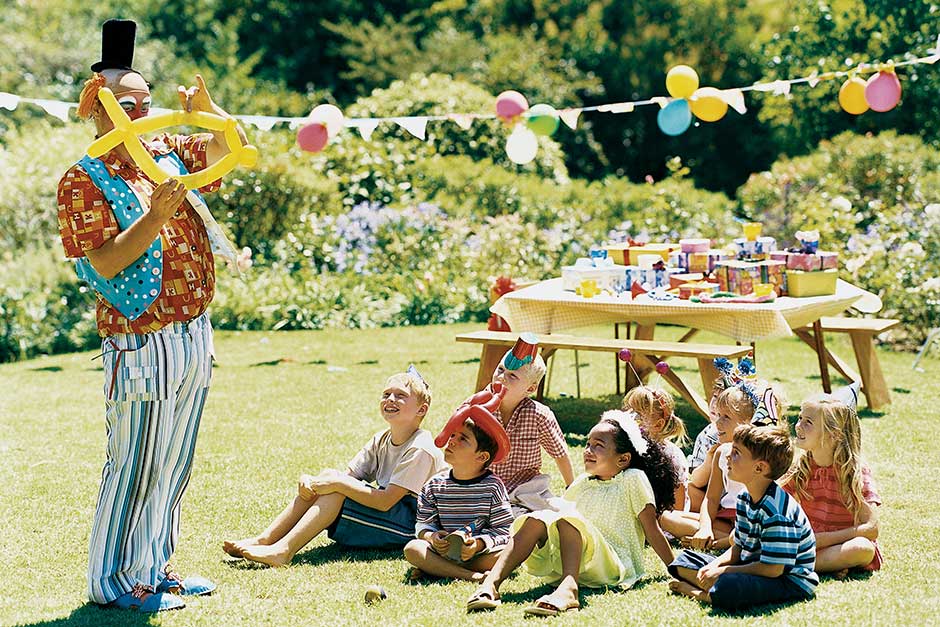 Reconcile kids with natural park for their birthday party
Celebrating birthdays at one of parks for kids birthday parties can be a great hidden gem. Visiting one of those lesser-known parks that has so much to offer can be amazing and incredible. It makes the perfect location for a kid's birthday party, with an amazing fenced playground that kids will have fun playing at. 
Where there's a huge climbing frame for the older and younger ages to enjoy, along with a great double slide that kids can climb around and a big swing set. At parks for kids birthday parties bush setting makes it a great location, escape pollution, be one with nature, a number of benches and seats scattered around for you to use as a party base.
Activities for kids birthdays at the park
A playground party at parks for kids birthday parties can be a laid-back and fun experience. In fact, our Ballerina or Disney Moana birthday party at the parks for kids birthday parties can be one of our easiest and most enjoyable parties yet. Treasure hunting, playing pirate, mini Olympic games, scavenger hunting, it's a park for you to have a playground birthday party however you like. You will already be competing with the beauty of nature and as we gather in parks for kids birthday parties the decor you do wish to take. Collect everything in one box for you along with the decor and the proper venue for your party. 
Best Parks for kids birthday parties
Parks for kids birthday parties are a brilliant way to celebrate a child's birthday without breaking the bank or getting into an awkward battle with one of our competitors' pricey party venues. And we all know that kids love going to the park, so it is an easy solution that suits all budgets and families. They offer a range of facilities including playground equipment, restrooms blocks and lots of space to run off all the additional energy they are about to eat with all the sweet treats at the party. 
Parks for kids birthday parties usually have ample parking and shade too, so they make a perfect family friendly venue. There is no end to the kinds of games you can play with kids during the party in the park. You just need to bear the potential of wind in mind. We love these:
3 legged races
Potato sack races
Limbo
Tug-o-war
Hide and Go Seek
Tiggy
Or just let them loose to play in the playground and make up their own games! Our environment is a place where ALL kids have a place to play, create, and use their imagination. 
Parks for kids birthday parties and it's magical garden is something you would expect to be far away from the city, but it's actually part of the perks of living and visiting Bangkok. Kids can explore beautiful wetlands, a rocky gorge, a meandering artificial river and a bamboo garden among half a hectare of gardens. It's also fenced which should stop dogs and stray soccer balls from interrupting the party, and your guests can make use of the other facilities during the celebration. 
Contact us now to bring your birthday ideas to life!
Your children's birthday party is important to us. With our Thai & international team of event planner and animators, we got tons of original ideas to share with you to make your kids' birthday party memorable for their whole life. Whether you are looking for artistic , sport, adventure or creative activities, we got you cover for your special day. Moreover, we provide decorations, venues, inflatables, costumes, shows and much more for your kids' birthday party in Bangkok. Or get into the future with our innovative virtual reality based birthday parties!
You are looking for original and unique ideas for your children birthday party? We got a tons of them and will be glad to share them with you based on your requirements. Start planning your awesome birthday party in Bangkok. Your child birthday party matters to us!